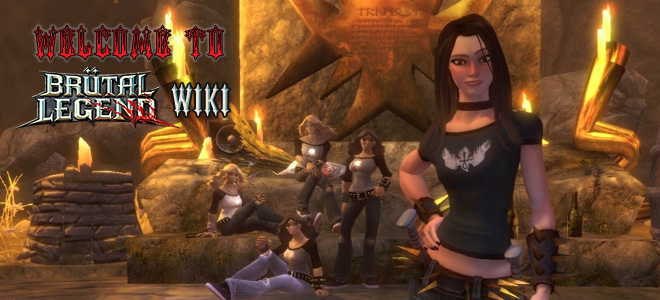 Brütal Legend Wiki is a collaborative encyclopedia about Brütal Legend that anyone can edit.
It was created in June 2009 and currently has 422 articles.

422 articles since June 2009
2,651 images uploaded since June 2009
21,921 edits made since June 2009
Over 2,500 daily readers
Artifact of Legend • Bound Serpent • Buried Metal • Devil Thorns • Tab Slabs • Landmark Viewer • Lightning Plug Jumps

Deuce Upgrades • Primary Weapons • Secondary Weapons • Attacks • Axe Treatments • Guitar Strings • Paint Jobs • Effigies

Guitar Solos • Fire Tributes • Fan Geyser • Unit Upgrades • Individual Orders • Stage Upgrades • Stage Defenses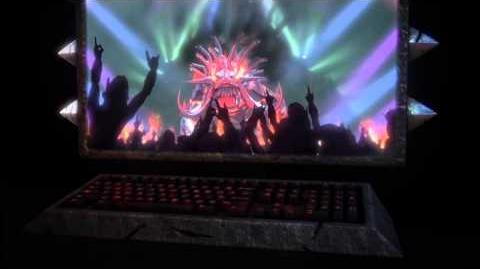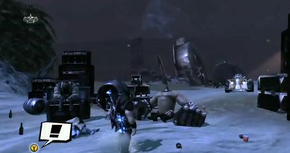 Join the party!
Gotta do a backflip off that thingy. Gotta bite off that double-headed Gorgon. Seriously, it'll blow your mind, the stuff I got on my plate.
—Eddie Riggs

Have you purchased Brütal Legend: Limited Edition?

Create blog post
Latest posts

As you may recall from my last blog post, the Brütal Legend: Limited Edition is a thing. Now that I have one in my possession I can finally tell you all what's inside this magical box, and hopefully…


Read more >

If you wanna check it and suggest more game modes tell me and I will edit

Here

Read more >

Hot damn, has it really been five years? It's crazy to imagine it's been that long since the gates of the Brütal Land were opened up to the general public and we all discovered the wonders that lay w…

Read more >
See more >