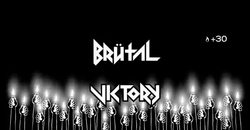 Fire Tributes are the currency of Brütal Legend.
Description
Edit
When the
Metal Gods
are pleased with the player's actions they award the player with Fire Tributes. They are used to buy upgrades from
The Guardian of Metal
in
Motor Forges
.
Fire Tributes appear from the bottom of the screen as a bunch of hands holding lighters aloft (as fans do during rock concerts). The number of lighters is equal to the number of Fire Tributes that are earned (the number also appears in the upper right area of the screen).
Acquisition
Edit
"Impress the Rock Gods and they shall reward your awesomeness with Fire Tributes. Exchange Fire Tributes at your local Motor Forge to upgrade skills, gear, and ride."
— Instruction Manual

The following tasks allow the player to earn Fire Tributes.
Achievements/Trophies
Edit
Earning Fire Tributes is required to unlock the following achievement/trophy:
30

Silver

Acquired 3,000 Fire Tributes.
Ad blocker interference detected!
Wikia is a free-to-use site that makes money from advertising. We have a modified experience for viewers using ad blockers

Wikia is not accessible if you've made further modifications. Remove the custom ad blocker rule(s) and the page will load as expected.