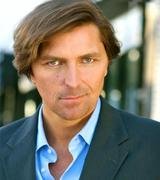 Robin Atkin Downes (born September 6, 1976) is an English screen and voice actor, who is best known for his work live action, animation and video games. On television, he appeared in Buffy the Vampire Slayer as Machida, and Angel as Pockla as well as a number of other appearances. In video games, he voiced the protagonist of The Saboteur, Sean Devlin, Brynjolf in The Elder Scrolls V: Skyrim, and Vincent Perez in Uncharted: Golden Abyss. In Brütal Legend, Robin voices Fletus as well as the Warfathers.
Ad blocker interference detected!
Wikia is a free-to-use site that makes money from advertising. We have a modified experience for viewers using ad blockers

Wikia is not accessible if you've made further modifications. Remove the custom ad blocker rule(s) and the page will load as expected.