Not to be confused with a Roadie.
The thirteenth and final Artifact of Legend unchained tells the story of The Roadie:
The Season of Pain is upon us....
This article contains spoilers for Brütal Legend. Click here to reveal them.
Riggnarok lived out the rest of his life in peace, and when he passed, his son, Edward, found the idol of Ormagöden in his attic, mistaking it for a belt buckle. He wore it to remember his father but when an accident let his blood fall into the beast's mouth, the spirit of Ormagöden was summoned, and the Fire Beast took Edward back in time to the Age of Metal. There, he found that his combination of roadie skills and demon blood allowed him, and him alone, to complete his father's mission: to slay the demon emperor, push back the flood of Black Tears, and fight for the freedom of his people and the glory of their Metal.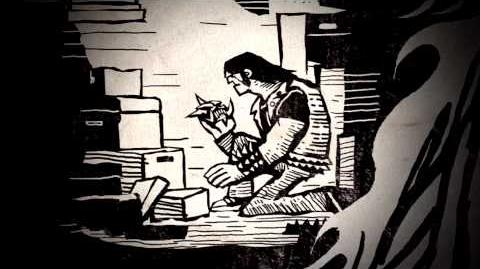 Ad blocker interference detected!
Wikia is a free-to-use site that makes money from advertising. We have a modified experience for viewers using ad blockers

Wikia is not accessible if you've made further modifications. Remove the custom ad blocker rule(s) and the page will load as expected.