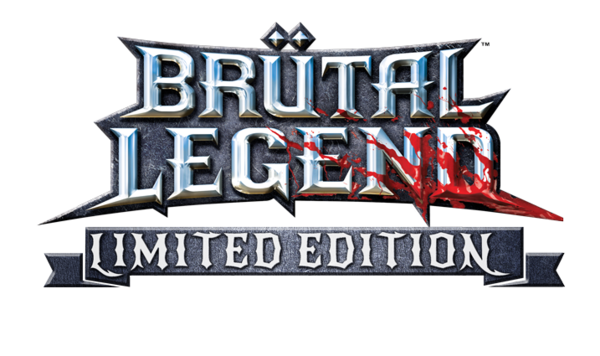 As you may recall from my last blog post, the Brütal Legend: Limited Edition is a thing. Now that I have one in my possession I can finally tell you all what's inside this magical box, and hopefully motivate you to pick it up yourself, because while originally available only to those subscribed to IndieBox, it's now available for anyone to purchase from right here for $25!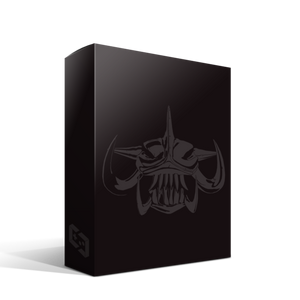 First of all we've got the box itself, which is a nice tribute to classic black albums such as Metallica's eponymous fifth album.
Then we've got the glorious contents of the box. You've got a sleek recreation of the vinyl record sleeve in Brütal Legend, containing both the game's install disc (AND a Steam key, so you basically get a second copy to send to a friend) and original soundtrack.
Following that you've got the game's instruction manual and IndieBox's latest newsletter.
Next you've got a custom lanyard with "crew" art that was made for the game but was lost in development until now. On the back you've got a nice map of the Brütal Land.
After that you have a "leather" scented air freshener in the shape of The Deuce.
Then, after THAT (this box is jam packed folks), you've got a custom Brütal Legend IndieBox sticker.
Lastly, you've got my personal highlight, a custom guitar pick in the style of a Metal Beast's fang.
So what're you waiting for?! Get it before it sells out! Plus for $25 it's an absolute steal.
Ad blocker interference detected!
Wikia is a free-to-use site that makes money from advertising. We have a modified experience for viewers using ad blockers

Wikia is not accessible if you've made further modifications. Remove the custom ad blocker rule(s) and the page will load as expected.